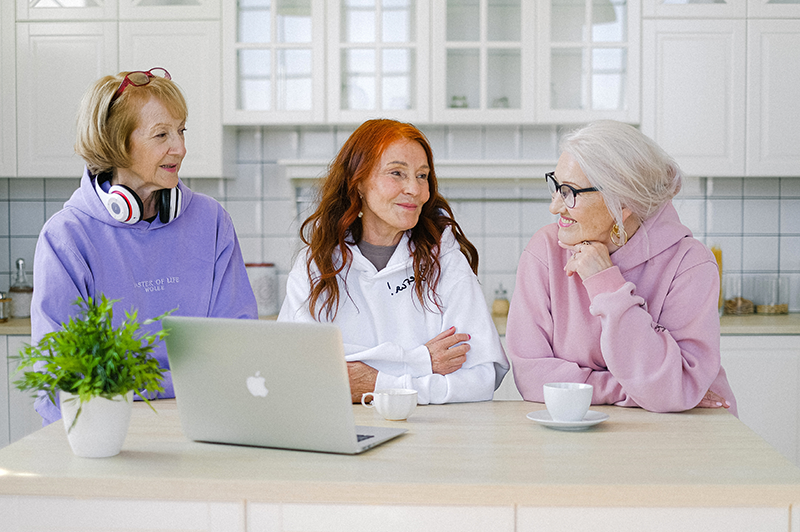 Focusing On Apple Lessons For Seniors
In a world where technology is advancing at an incredible pace, it's easy to overlook the fact that there are still many people who struggle to keep up with the latest developments. For senior citizens and elderly people in particular, the challenges of learning new skills can be daunting. That's why Ubermac in Jupiter, Florida, offers Apple Computer Lessons For Seniors and teachers specifically tailored to these groups.
At Ubermac, the focus is on making technology accessible to everyone. Whether you're a complete beginner or just looking to brush up on your skills, the experienced instructors at UberMac can help. The company offers classes by trained Apple Certified Technicians in a variety of subjects. Subjects like basic Apple computer skills, iPhone & iPad lessons, social media, email, and more.
What makes Ubermac Different
But what sets Ubermac apart is its commitment to serving the needs of senior citizens and the elderly. The company trains its instructors to work with these groups, understanding that they may have unique challenges and concerns when it comes to learning new skills. Whether it's a lack of familiarity with technology or physical limitations. Or it may simply be a lack of confidence. Regardless, the instructors at UberMac are equipped to help. They have compassion for those that want to learn about the latest technology.
One of the keys to Ubermac's success is its personalized approach. Rather than offering a one-size-fits-all curriculum, the instructors take the time to get to know each student and their individual needs. Tailoring lessons to suit each student's pace and learning style ensures that everyone gets the most out of their time at the center.
Compassion For Those Who Want To Keep Up With Technology
For senior citizens and elderly people, the benefits of learning new technology skills can be life-changing. Maybe it's staying connected with loved ones or accessing important information and services. Or maybe it's simply staying engaged and active. Technology can open up a whole new world of possibilities. By offering lessons and teachers specifically designed for these groups, Ubermac is helping to bridge the digital divide and ensure that everyone has access to the benefits of technology.
Group Lessons At Your Community
But the benefits of UberMac's approach extend beyond just the students themselves. By providing training for senior citizens, Ubermac is helping to create a more inclusive and connected community. The students can spread their newfound tech skills, creating a positive effect.
In addition to its core curriculum, Ubermac also offers a range of special programs and events designed to support senior citizens and elderly people. The company is committed to providing a supportive and inclusive learning environment, offering workshops on specific topics and social events where students can connect with one another, at retirement communities.
Ubermac's approach to teaching technology to seniors is a model that can be emulated nationwide. However, few can match the compassion and understanding of Ubermac's teachers. By recognizing their unique needs and tailoring lessons accordingly, the company ensures access to technology's benefits. Whether you're a senior, caregiver, or community member, Ubermac's lessons and teachers are a powerful tool for positive change.
Feel free to read through our blog for some great tips & other interesting articles.