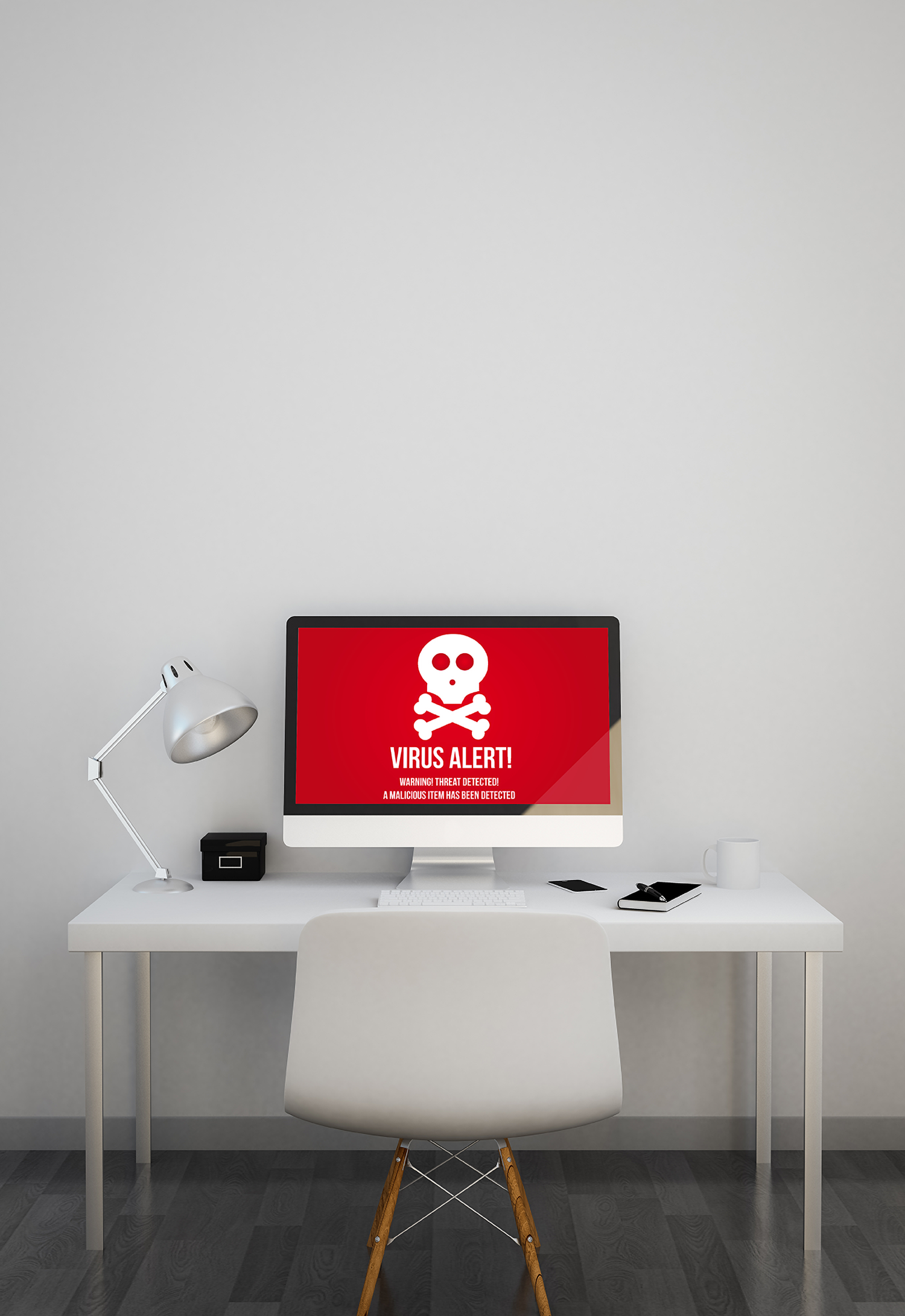 Malware & Virus Removal
Do Apple Computers get viruses?
Well, for the most part, we will say no. They really, generally don't. But they DO get malware. That's why we offer Apple Malware & Virus Removal at our storefront in Jupiter, FL.
Can they get viruses? Yes.
Do we see Macs with viruses on them? Well, no. We have seen maybe 2 or 3 Macs ever come through our store with an actual Apple Computer virus. However, in the last few years, we have seen a huge increase in Malware infections (Malicious Software), or what you may THINK is a malware infection (Scam / Phishing attempt).
The main way these days that Apple computers like iMac and MacBook Pro seem to get malware on them are from "pop-up" windows warning you that you are infected. You may hear a voice talking to you, and you probably won't be able to close the window or stop the flashing warnings. They will be asking for you to call a number on the screen for help. NEVER call these numbers. It is a scam and a lie. We know that you feel helpless at the time and don't know what to do, but if you know us, new can get your computer cleaned out and back on track in no time.
Another way Macs get infected, which is becoming less common these days thanks to Apple's awesome security, is when you install a program on your Mac that is infected with malware. This malware is usually attached to what you think is legitimate software that you are installing, and was packaged with it by "wrongdoers". And the average user isn't going to notice it during installation. You have to be very aware of what is going on at all times, and even then, it can sneak by. All you can really do is make sure that the website that you are downloading the software from is a well known, legitimate website, and read every screen during the installation of your software. Many times there will be very small text with a check box in the corner of one of those screens to opt out of the extra / malicious software. So be on your guard.
Apple iMac, MacBook Pro, Macbook Air & Mac Mini computers don't really get actual viruses very often. But they do get Malware. So let our Apple Certified Technicians scan your computer and get your system clean and back to normal for you.
Give us a call at 561.320.4564 if you need help, or if you would like to schedule an appointment, click the button below.
Ubermac services: Apple computer malware removal and virus removal in Jupiter, FL, Hobe Sound, Tequesta, Palm Beach Gardens, West Palm Beach, Jupiter Island, Palm Beach Island, Singer Island, North Palm Beach, Juno Beach, Loxahatchee Club, Jupiter Hills Golf Club, Bear's Club, Trump International, Johnathans Landing, Frenchman's Creek & Seminole Golf Course. We also accept shipments for Apple Computer repair from the Bahamas, Nassau, Freeport, Abaco, Great Abaco, Grand Bahama, The Cay's and more.
Ubermac – Serving Jupiter Since 2010
Subscribe For Offers & News
Subscribe for early access offers, discounted rates, and our newsletter. We will never sell your data or spam your email. We will respectfully and minimally send the occasional newsletter, and you can unsubscribe at any time.